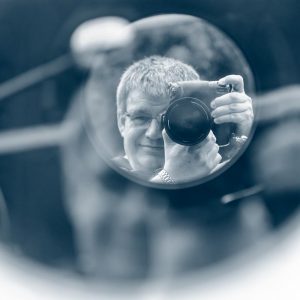 I was born late 1966 in Bochum/Northrhine-Westfalia and grew up in Lower Saxony near the North Sea. After finishing school and civilian service, I started training as an industrial and commercial photographer in Würzburg/Bavaria. I finished my training successfully in 1992.
I went back to Bochum and started studying photographic engineering at the University of Applied Sciences in Cologne. After one year I got a job in a printing company in Bochum. I worked in the prepress production, took commercial photos and did the image processing. For more than 20 years I been gaining experience in digital photography, Apple Macintosh computers and software like Adobe Photoshop, QuarkXPress or Adobe InDesign.
From 1996 to 2002 I was the specialist for digital photography and image processing in the distribution and engineering department of the Rollei camera company in Brunswick. In between I worked for a year for NORDFOTO distribution in Norderstedt where I was responsible for sales and distribution of digital cameras, large format printers and professional film-development equipment.
As a result of my longtime experience as a photographer and specialist for digital photography, colour management and image processing, I founded my own company in 2003. You will find more at: AND MORE.